Google Shopping Management That Actually Gets Sales
Get maximum exposure for increased sales
Introduction
Today's shoppers are always on, searching seamlessly across platforms and devices, online and offline. Shopping ads include rich product information, such as a product image, price, and merchant name. They're created using data attributes from the product information and are shown to people who are already searching for those products. If you sell physical products, Google Shopping is a huge opportunity for your business.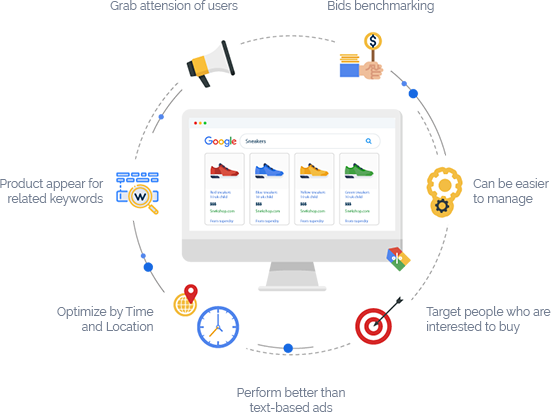 Why Google shopping?
These ads have a 30% higher conversion rate than standard text ads.
The image-rich ads help engage customers to click, and this takes them directly to the product (fewer clicks = fewer chances to leave the site).
Targets people who are searching with a clear intent to buy.
Shopping ads have a much lower cost-per-click than search keywords.
How can we help you with Google shopping?
Create expert campaigns that understand the customer journey.
Optimise your product list and ad copy, and focus on the most profitable products.
Unlock all available tools in the Google Shopping shed.
Keyword and market research know-how to make the most of your budget.
Analyse results based on increased sales, not clicks.
Want to see your products up in lights?
Talk to us about how to increase your sales with Google Shopping Ads.

After several bad experiences with other companies, we were ready to give up on Adwords until we met Jasper. Through Jasper's in-depth knowledge of digital marketing, we now have an excellent range of ad campaigns that are closely monitored and as a result, our sales have never been better. He takes the time to meet regularly and his communication between visits is excellent. I would recommend ImpressionCare for anyone looking to take their business to the next level.
Jasper is a very switched on digital marketer. Having worked with him for over a year now, I am impressed with his depth of knowledge and the service he provides. I highly recommend him.
Great service. Jasper customised our Google campaigns improving the CTR driving quality traffic increasing the % of conventions, resulting in actual sales.
We achieved such a great result and it took some time.
Great work Jasper the personal contact made the difference.
Not a cookie-cutter. ImpressionCare standout as a winning partnership.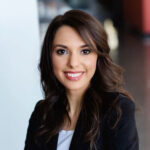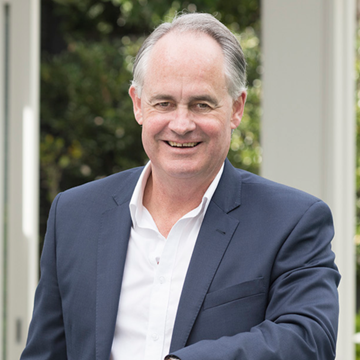 Peter Tanner
Bayleys Residential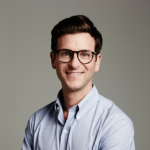 Quentin Eagleton
Mickey Thompson Tyres